About Me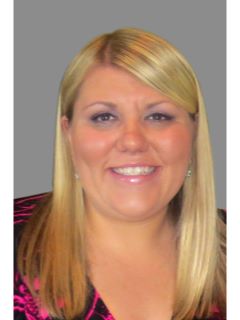 JEANNIE GRANT
My husband, Tyler, and I have been married for 5 years. We live on the south side of Indianapolis (in Franklin Township) with our rescue dog, Lucy. She is a feisty little beagle/terrier mix that always keeps us on our toes.
I grew up in a suburb of Detroit, but made my way to Indiana after high school. I graduated with honors from Purdue University in 2005, earning a Bachelors in Psychology and Organizational Leadership. I love going back to West Lafayette for sporting events and to visit my younger cousin, who is a sophomore there.
When I'm not selling real estate or cheering on my Boilermakers, I enjoy traveling, spending time with family and friends, and spoiling our adorable nieces and nephews.
I have always had a passion for volunteering. I have served as a Big Sister for Big Brothers Big Sisters for 10 years. I also have a huge heart for animals. I volunteer with and support several animal rescue organizations that specialize in finding homes for senior dogs and dogs with special needs.
I am very friendly and outgoing so working in sales has been a natural fit for me. I love being a REALTOR because I get to meet so many wonderful people and by the end of the buying/selling process, my clients feel more like family. It's a very rewarding career and I'm thankful that I get to do this for a living.